Cashman Equipment Offers Salvage Wreck Removal and Support Services
Cashman Equipment Corp. is global provider of salvage and wreck removal support services. With an international fleet of deck barges, tugs, cranes, accommodation barges and ancillary equipment, Cashman Equipment supports the international salvage industry by providing marine vessels and equipment for emergency response work and assisting salvage companies with the planning and execution of large wreck removal projects. Additionally, Cashman Equipment provides logistical support to salvage companies by providing waterfront facilities for load-outs and fabrication work.
Cashman Equipment is a proud Associate Member of the American Salvage Association (ASA) and the International Salvage Union (ISU).
Associate Membership Certificate of International Salvage Union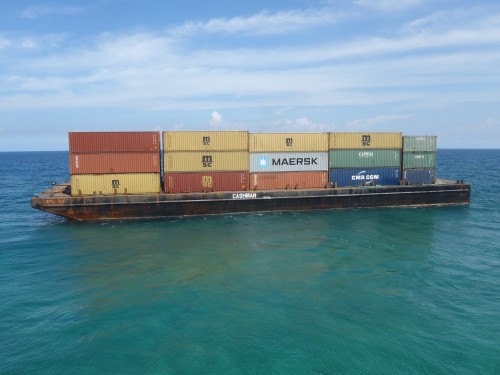 In September 2012, Cashman Equipment was contracted to support TITAN Salvage's emergency response
to a container ship grounded in Cuba.